03.2023
BAU Munich 2023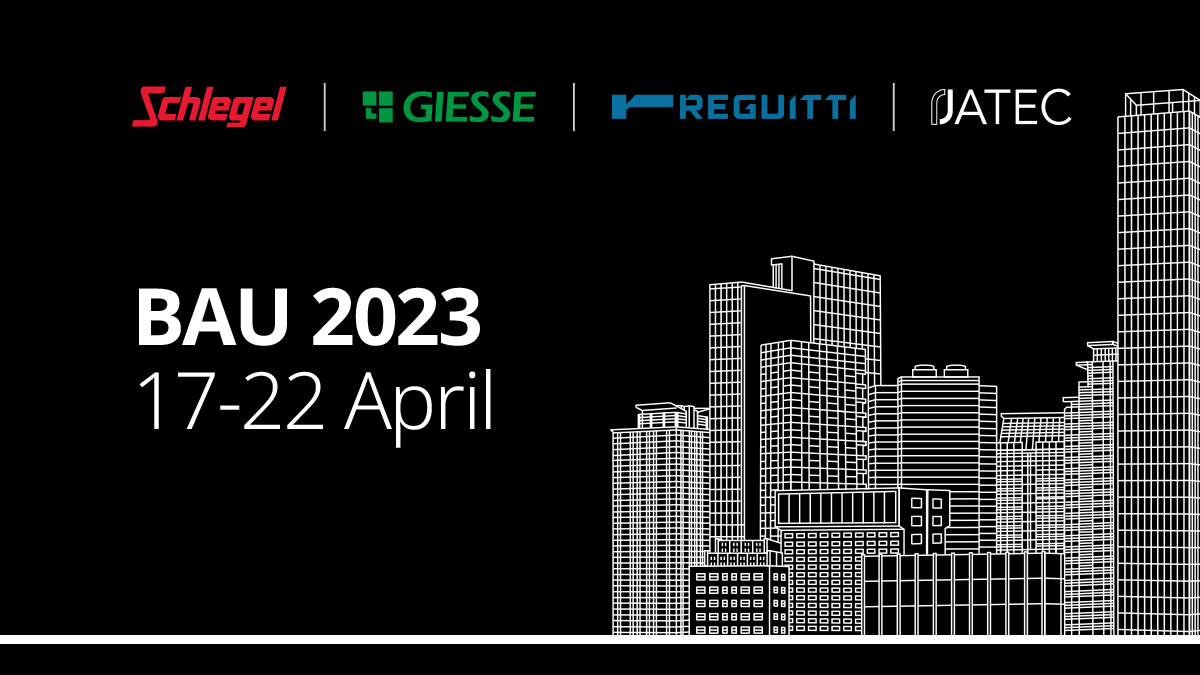 We are excited to announce that we will be exhibiting at BAU Munich 2023 from April 17-22 2023, showcasing all our product brands: Schlegel, Giesse, Reguitti, and Jatec.
Visit our stand at Hall B1, Stand 109, to experience our latest innovations in architectural hardware and sealing systems.
Schlegel offers a complete range of innovative and high-quality weather seals, including the latest range of Q-LON, the foam seal that delivers exceptional thermal and acoustic insulation, now available also in the fire retardant version.
Giesse who specialises in premium aluminium window and door systems, presents an innovative solution for sliding doors and the new concealed door hinge range for external doors, C.H.I.C. Door.
Reguitti and Jatec, display minimal and stylish handles for your architectural and interior design needs, including a complete new range of handles, Tech Plus, with the advanced Easy Click and Easy Spindle features.
Our experts will be available to help you select the best solutions for your specific requirements.
We look forward to seeing you there!
Book a one-to-one appointment during the event with a Tyman International sales representative or a product manager.
Book the tickets