Giesse – CHIC Bottom-hung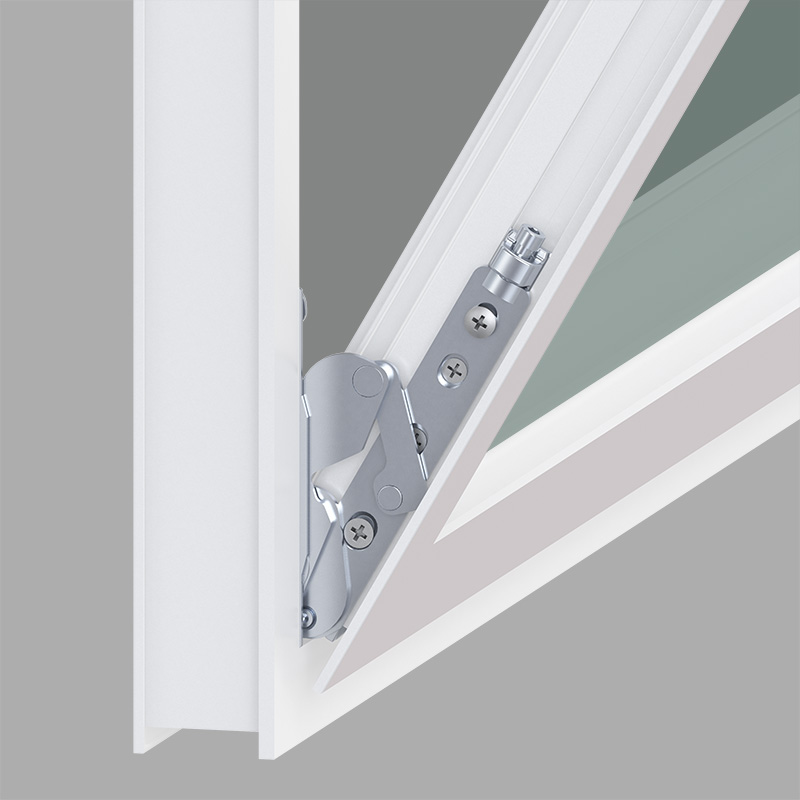 Hinge set for concealed Bottom-hung windows up to 250Kg
Technical Characteristics
Total opening of the 180° hinge to facilitate its assembly.
Fixing on the frame without machining, by means of pre-assembled cams.
Sash height (+2.5 ÷ -0.5 mm) and compression (+1.4 ÷ -0.6 mm) adjustment, micrometric and independent of each other.
The hinge is completed by 2 raising components that improve its stability.
Capacities
Maximum load capacity (*) 250 kg
Minimum height (*) 3,000 mm
(*) these are a consequence of the opening limiter used (see the opening limiters table).
Mandatory: opening limiter


Materials
GS Silver PLUS zamak sash support
Connecting brackets, hinge plates and cams in zinc plated steel
AISI 304 stainless steel pins and screws
Grey polyamide raising component
CHIC BOTTOM HUNG CONCEALED COMPOSED BY
Mandatory opening limiter
Complete the solution with