10.2023
Aluminum, Timber or PVC? Schlegel is the answer

Discover the brand new brochures by application material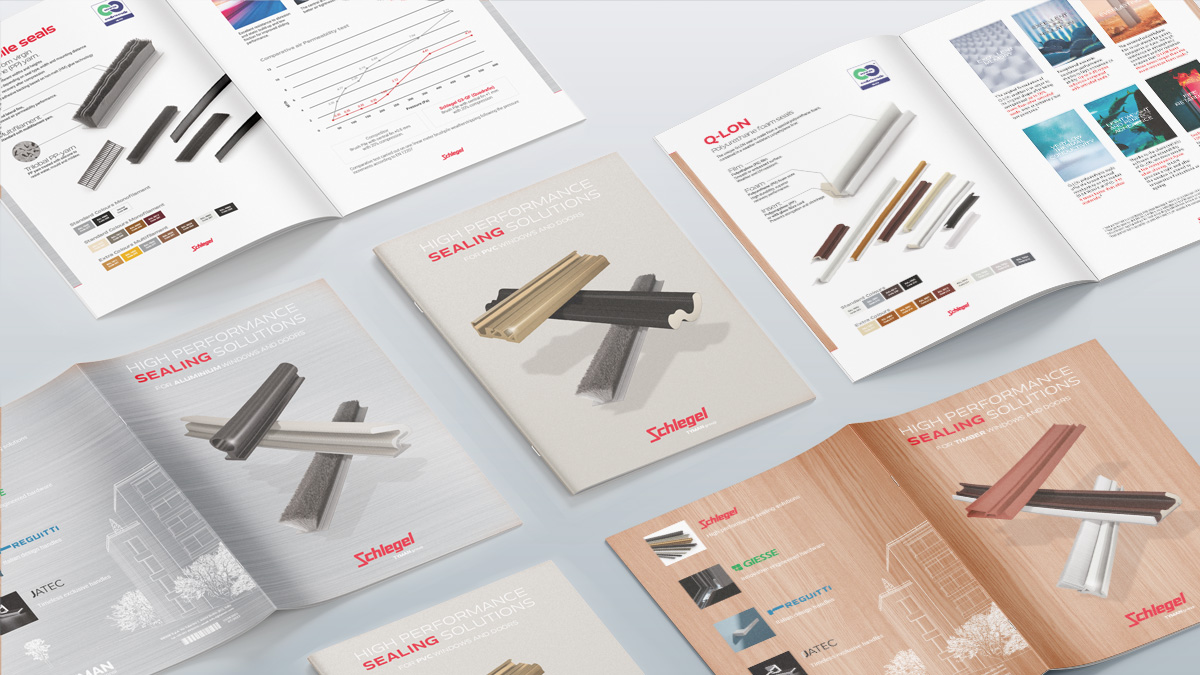 When it comes to fenestration, whether it's windows, doors, or sliding, their durability and performance depend not only on the base material and the hardware but also on an often-overlooked element: gaskets. Gaskets are crucial components that ensure an airtight seal between the sash and the frame, significantly contributing to thermal insulation, sound insulation, and weather protection.

With an extensive range and diverse selection of gaskets, Schlegel offers the perfect answer to meet all fenestration needs for each material frame: aluminium, timber and PVC.

Download the new brochures by application material.
Schlegel categories of seals are: Q-LON, brush pile and extruded.
Q-LON
Polyurethane foam seals.
The unique Q-LON seal is made from a special polyurethane foam, contained in a weather-resistant polyethylene liner;
Cradle to cradle certified.
Parts of the seals:
Film: Polyethylene (PE) film, with smooth or embossed surface weather and UV-resistant;
Foam: Polyurethane (PU) foam core with high durability and superior recovery performance;
Insert: Polypropylene (PP) or glass fibre cord prevents elongation and shrinkage of the seal.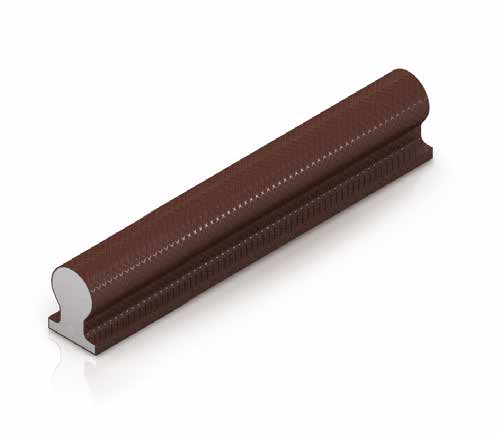 Brush pile seals
Seals are made from virgin polypropylene (PP) yarn.
Available in many different widths and heights;
Different densities depending on seal type, width and mounting distance;
Heat setting for recovery after compression:
With optional adhesive backing based on hot-melt (HM) glue technology;
Cradle to Cradle certified.
Parts of the seal:
The fins: central and lateral fins, for increased air permeability performance;
Multifilament: standard soft multifilament yarn;
Trilobal PP-yarn: PP yarn treated with silicone to resist water, mould and mildew.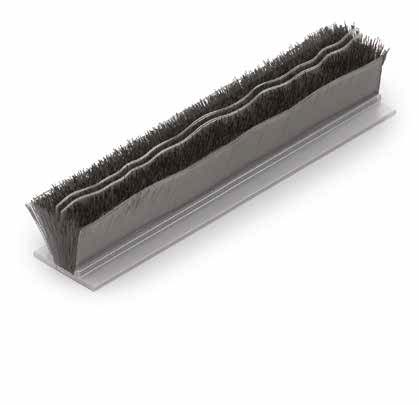 Extruded seals
Seals are made from various extruded materials and can be combined with foam seals.
The seals come in three different densities and materials, which can be mixed and matched for optimal performance;
Lozaron TPE extruded profiles without foam (LT);
Polypropylene (LP) and PVC (LV) extrusions;
Lozaron TPE extrusions with flexible microcell foam (LF)
Extra.
Parts of the seal:
Top: made of low friction material;
Compression part: made of softer material:
Base: made of softer material.
All three types of seals are available for all windows and door materials: aluminium, timber and PVC.
Download the brochures and discover more details about performance and types of applications depending on the material you are interested in:
Contact us for more details: