09.2023
Reguitti TechPlus wins the "Awards del Serramento" 2023

The new Reguitti handles win in the "Perfect installation" category
TechPlus is Reguitti's new range of window and door handles, composed of four different aesthetics. Thanks to the innovative patented "Easy Click" and "Easy Spindle" systems, TechPlus handles win the "Award del Serramento" 2023.
Another milestone achieved by Tyman International after winning last year with the Giesse CHIC Door EG/RG concealed hinge.
What are the "Awards del Serramento"?
This year, the "Oscar del Serramento" changed its name to "Awards del Serramento", but the tried-and-true formula of Italy's leading industry award remains. The competition is held by Nuova Finestra, Italian magazine, and votes are cast by readers on a shortlist of selected products, across three different categories. The 2023 categories have been.:
Outdoor, the new indoor;
Ultimate frontiers of Sustainability;
Perfect installation;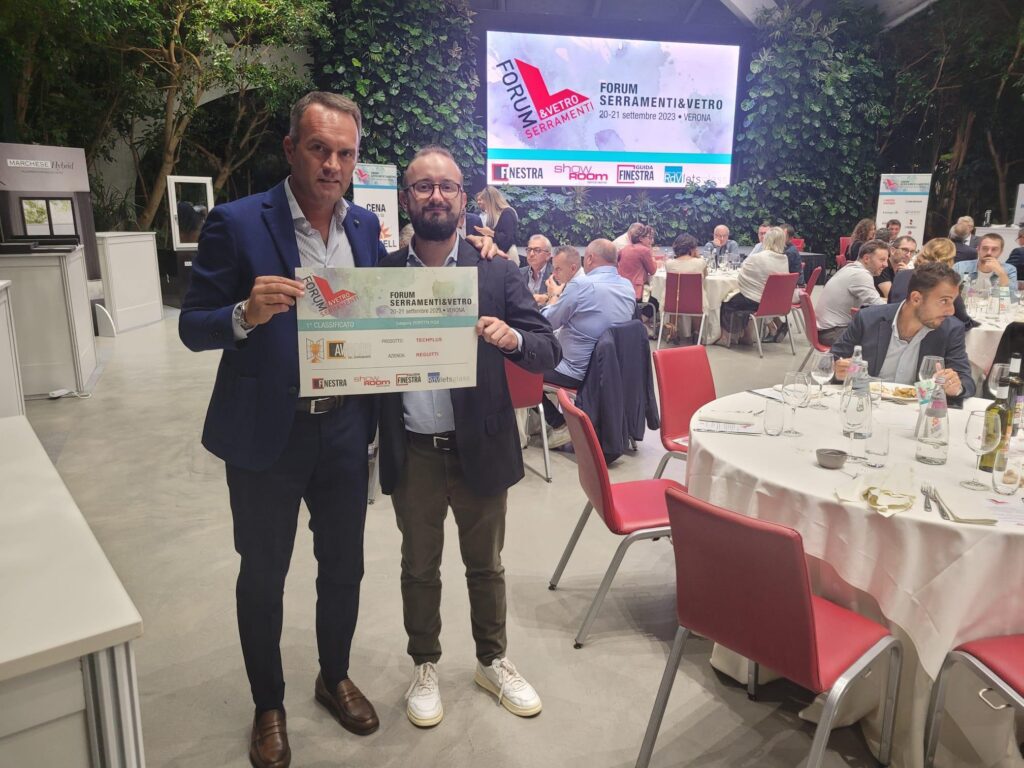 Why "Perfect installation"?
TechPlus was nominated and won for the "Perfect installation" category because of its advanced installation systems, which ensure quick and easy installation and high performance:
| | | | | |
| --- | --- | --- | --- | --- |
| | | | | EASY CLICK: patented quick system for doors that can be installed without tools or screws. |
| | | | | |
| | | | | EASY SPINDLE: patented quick system for windows, with burglar-proof function and knurled plate to ensure correct positioning on the hardware. |
Click the button below for more details: