07.2022
"Where used" online tool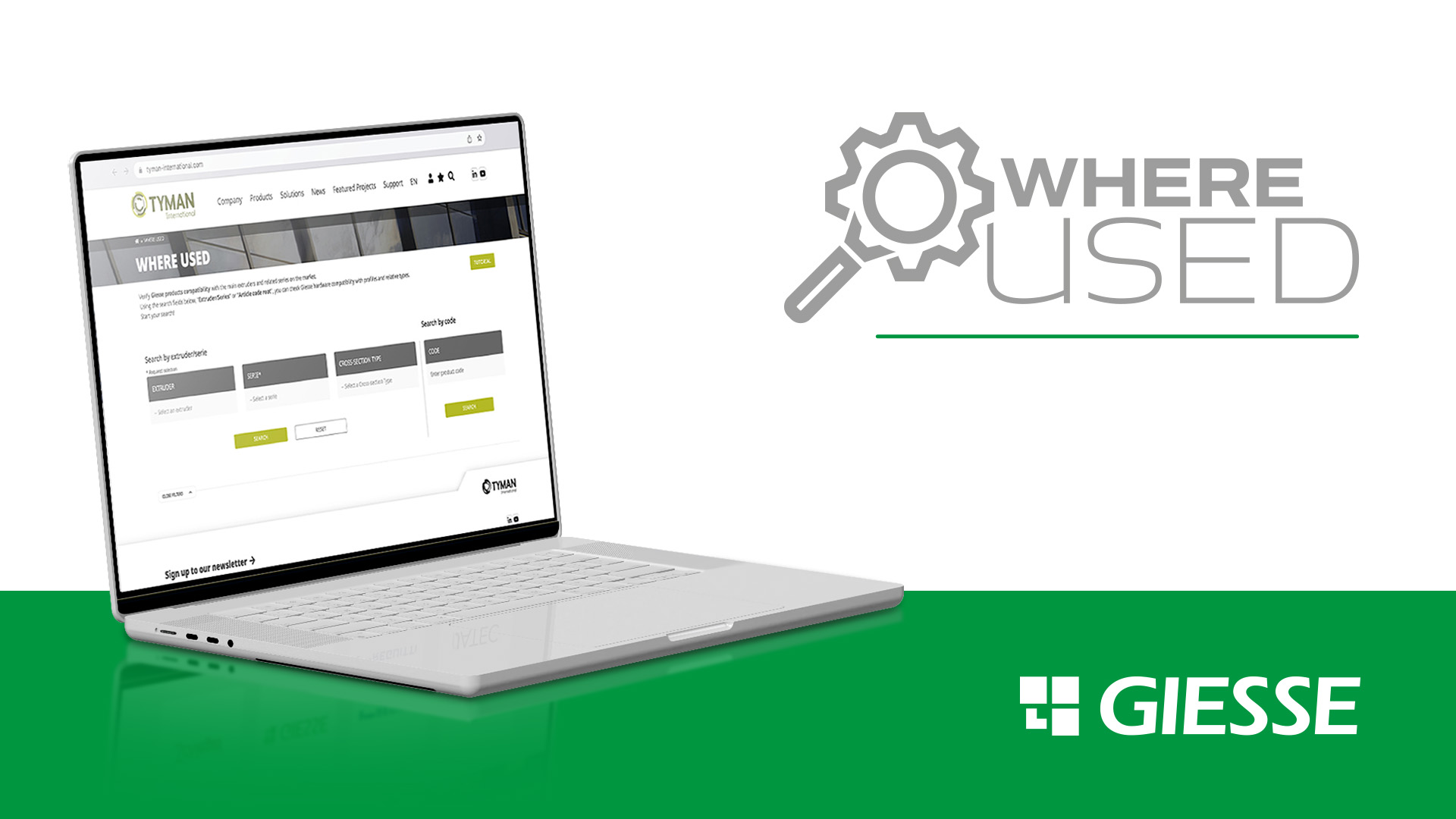 The digital catalogue has been renewed and enhanced by the revamped and simplified version of "Where used."
What is the "Where used"?
It is the tool that checks Giesse products compatibility with the main extruders/series in the aluminium windows and doors market.
How to reach "Where used"?
From the navigation menu by clicking products
From the navigation menu by clicking the lens icon
From Giesse family product pages
From Giesse simple product pages
How to use "Where used"?
You can check compatibility via two types of search:
Extruder/Series;
Giesse article code root.
For every search result you can:
Display the image of the cross-section type for which each article is compatible;
Download all the documentation associated with each article: data sheets, instruction sheets, classification declaration, CAD;
Extract the results via Excel files;
Switch easily to the specific page of the digital catalogue.
Watch the tutorial and start browsing.