09.2023
C.H.I.C. Door 160, step into innovation

Complete system of concealed hinges for aluminium entrance doors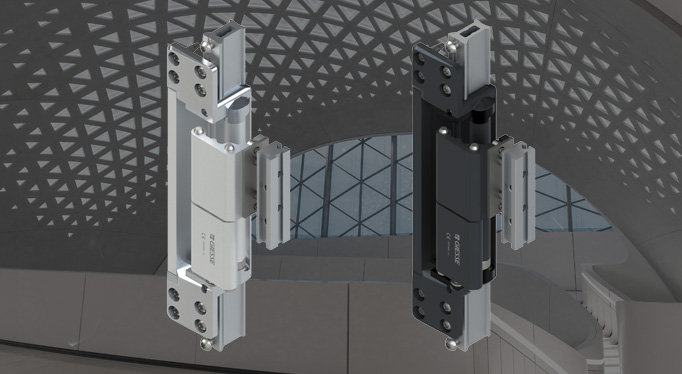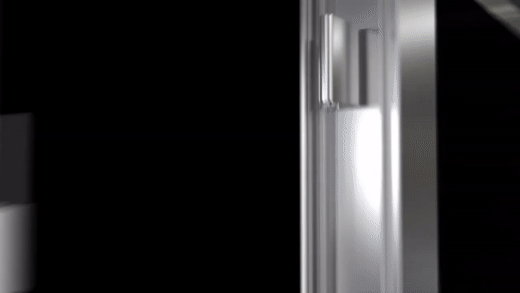 Concealed.Hardware.Innovative.Components. C.H.I.C. is the acronym for the innovative Giesse concealed hardware line, which was created in 2015. With C.H.I.C. Door, the range of concealed hinges has been expanded to cater for aluminium entrance doors, including those of large dimensions, for flush or overlap profiles.
The world of aluminium casements is evolving towards closing systems that are technologically advanced but also aesthetically pleasing. The option to conceal hinges allows for a clean and elegant look. When the door is closed, the hinges are completely invisible.
C.H.I.C. Door 160 is available with a silver or black finish.
Starting today, entrance doors can be updated to achieve a more modern aesthetic, without sacrificing performance. C.H.I.C. Door 160 offers a high maximum load capacity that responds to most needs in residential, commercial and public settings. But this is also a style that doesn't compromise on comfort: the wide opening up to 105° ensures unrestricted passage.
Assembling C.H.I.C. Door 160 hinges couldn't be simpler. Sash-frame coupling is instantaneous and can also be performed in confined spaces. The door is adjustable in three dimensions: lateral, height and compression.
C.H.I.C. Door 160 concealed hardware is a patented system. It is developed, designed and manufactured entirely in Italy with the Giesse quality guarantee, as always.
3D adjustment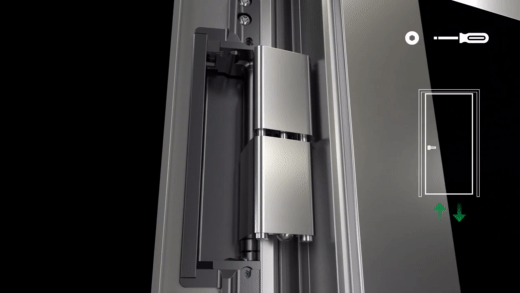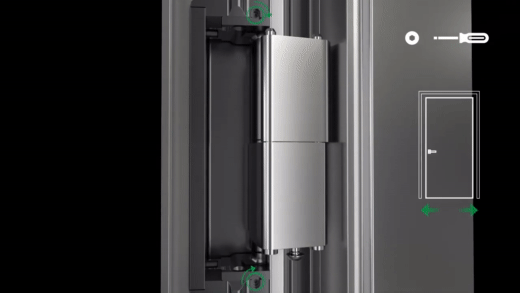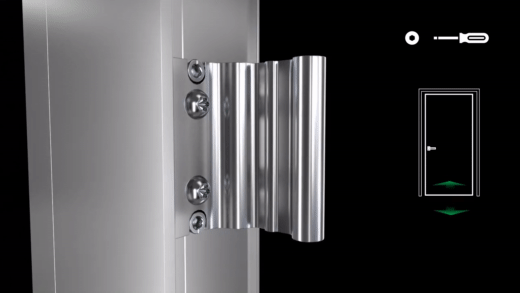 Contact us for more details