EPD Environmental Product Declaration

Tyman International has EPDs in place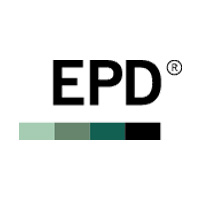 What is an EPD?
EPD stands for Environmental Product Declaration. It is a document that validates and quantifies information about the environmental impact of a company's products and services. This declaration provides consistent environmental performance data obtained by studying the production, dismantling, recycling and re-use of materials into the closed material cycle, as well as their final disposal.
EPDs are well accepted by sustainable building certifications such as LEED, BREEAM, DGNB, BNB or HQE and are now being introduced in national building regulations, especially in Europe.
How is an EPD obtained?
EPDs are awarded by accredited third parties. They verify and validate the environmental impact of the product(s), which is calculated through a study of its life cycle (LCA: Life Cycle Assessment). The study includes the raw materials' use and production phases, but also the disposal phase as well as opportunities for optimisation and savings.
EPDs of Tyman International products based on ISO 14025 and EN 15804, are published by The International EPD System, the world's first and longest operational EPD programme*, All current and future EPD certified products will also be available for consultation in the EPD International website.
Which Tyman International products have an EPD declaration?
Tyman international's EPD plan over the near future will involve the most important product families in Giesse, Schlegel, Reguitti and Jatec catalogues and will guide the company towards decarbonising its products in accordance with European targets for the construction sector**.
List of current EPD products
Learn more about Giesse EPD products
Contact us for more details
* About EPD International System https://www.environdec.com/about-us/the-international-epd-system-about-the-system/
** The European Commission has already started working on integrating the EPD in the Construction Products Regulation. Discussions are ongoing at the time of this article.