01.2017
Amstel Hotel
Amsterdam (Netherlands)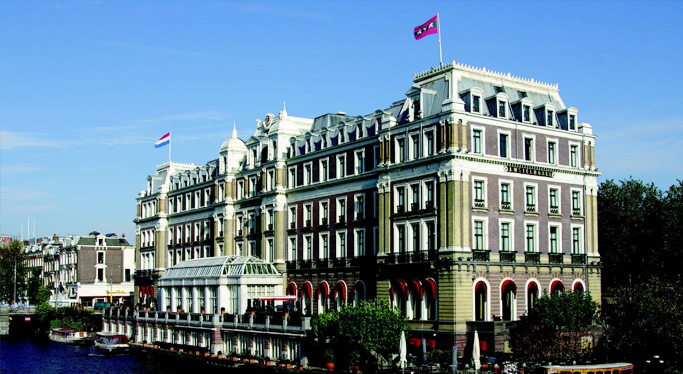 The Intercontinental Amstel in Amsterdam is a superior five-star hotel. It received its first guests in 1867 and has since been praised for its royal appearance and homely atmosphere. The 79 rooms still feature historical details and give the rooms an authentic character. With all its luxurious facilities, this conveniently located hotel ensures a relaxing stay in the vibrant city centre of Amsterdam.
In order to preserve its special character, the hotel has been renovated recently to maintain its original details. In the past, the hotel received complaints from guests about draughts, so contractor Burgy started searching for a solution, and their partner and ironmonger Gerritse recommended Schlegel Q-LON seals.
Edwin Hendriks, Account Manager at wholesaler Gerritse IJzerwaren (Isero IJzerwaren Groep):
"Because everything was still in the original condition, it wasn't easy to find a suitable seal. The QL 3096 turned out to be perfect for the windows, with the windows completely tight, and fittings which didn't need adjusting. The KOMO certificate convinced the customer of its quality and durability. He was pleased with the simple assembly and the perfect guidance from our part."
In association with the SHR / SKH institute in Wageningen, Schlegel had 102 Q-LON seals classified. The most important elements of the KOMO classification are recovery and long-term durability.
Richard Koopman, Project Manager at contractor Burgy Bouwbedrijf:
"We have chosen Schlegel Q-LON seals based on the quality and durability shown in the KOMO report. Thanks to the great support from Gerritse, we have been able to deliver everything the customer expected. At the Amstel Hotel, only the best is good enough."
Its high sealing capacity and easy processing make Q-LON extremely suitable for restoration work. With Q-LON, not only timber, but also old aluminium and PVC applications can be effectively resealed. Please visit our website to select and view the available solutions.